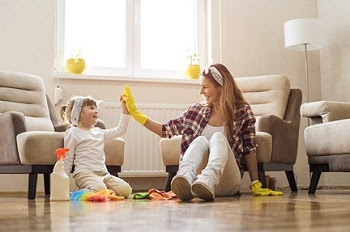 Did you know that June is National Safety Month? If you were not previously aware, you might be thinking, "What is National Safety Month?" National Safety Month is a time to focus energy on taking steps to reducing the chance of injuries. Injuries can lead to disabilities, so National Safety Month can be a great way of increasing your safety throughout the year.
According to HealthFinder.gov, injuries are a leading cause of disability for people of all ages – and they are the leading cause of death for Americans ages 1 to 44.
This June, learn more about important safety issues to keep your home and family safe:
Prescription painkiller abuse: Prescription painkiller overdoses are a growing problem in the United States, especially among women. About 18 women die every day from a prescription painkiller overdose – more than four times as many as back in 1999.
Transportation safety: Doing other activities while driving – like texting or eating – distracts you and increases your chance of crashing. Almost one in five crashes (17%) that injured someone involved distracted driving.
Slips, trips, and falls: One in three older adults falls each year. Many falls lead to broken bones and other health problems.
First aid and emergency preparedness: Do you have a first aid/survival kit? If so, when was the last time the contents were checked/replenished. This June, take some time to make sure your emergency kit is emergency-ready.