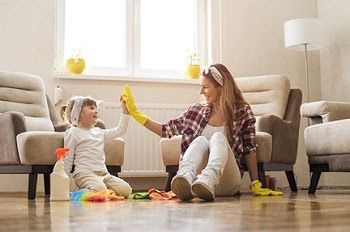 It is spring so add some color and life to your home! Flowers are a great and simple way to bring life, color and new decor to your home. Below are some tips on using flowers as decor and why flowers are an inexpensive yet impressive way to decorate the home:
Welcoming – since flowers have an array of colors, they tend to be welcoming in nature (depending, of course on which color you use).
Splash of color – flowers add color and energy to any room. Even if you are purchasing (or picking inexpensive flowers), they can still have significant impact on the way a room looks and feels.
Easily changeable – flowers will need to be changed often (depending on the conditions in which they are stored). Since flowers need to be changed – this can work to your advantage as you can use this as an opportunity to select new colors to help transform the decor in your home/room.
Vase – vases are an additional element to flowers that also adds personality to a room. The vase you use to display your flowers can tell a lot about the mood you are trying to create.
Easily accessible – flowers can be purchased at grocery stores (flower shops, of course) and even some department stores so finding them is not a hard thing to do. Because of the ease of accessibility, it makes it even easier to use them as a way to decorate the home with ease. Even better, they can be picked (with permission, of course) which can lead them being a stress reliever and an even more affordable decor option.