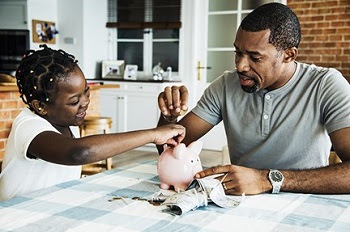 As you know, the holidays are quickly approaching! With that being said, it is important to develop and stick to a budget. Developing a budget early is a great way to make sure you stay within your 'means' so that you don't over-spend. Below are a couple of tips to help make your holiday shopping easy and budget friendly:
Do It Yourself – While DIY gifts tend to be a bit more time-consuming than those you can just purchase at a mall (or online), they can also carry a greater sentimental value and can be cost-friendly.
Bake – Try baking cookies, brownies and other holiday favorites, putting them in a nice decorative bag and handing them out as a simple holiday gift. These are good for those people you are friendly with but not exactly sure what you should get them as a gift. Baked goodies are also a great gift when stopping over and visiting friends.
Write out your shopping list – Just like a grocery list, you should go holiday gift shopping with a plan and a list. A list can help you stay focused and on track with what you originally planned to buy. When you do not have a list, it can be easy to get side-tracked and purchase unnecessary items.
Sale Shopping – Be mindful of sales and bargains this holiday season. A good sale can make a significant impact on your holiday shopping costs. Sign up for newsletters and email blasts from your favorite retailers so that you can be 'in the know' about sales and offers. If you are extremely adventurous, you may even want to try your luck with Black

Friday

Sale Shopping.
Shop Online – Online shopping has become pretty popular these days, and rightfully so! Online shopping can provide great deals, a variety of products and a huge number of vendors – all right from the comfort of your laptop, desktop or even your phone. Before you decide to do your shopping online, make sure you give your items enough time to arrive – shipping takes time!