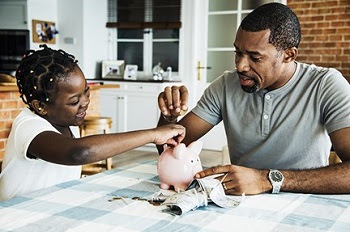 According to the US Census Bureau, multigenerational families are
"households consisting of three or more generations."
 The percentage of multigenerational households in the US has been increasing in recent years. The Pew Research Center reports 18% of Americans lived in multigenerational households in 2012 compared to only 12% in 1980.
The recession of 2008-2009 can be attributed for the incline in multigenerational households. Due to the recession, many young adults found themselves in difficult financial situations and often, jobless.
If you are considering ways to save money, a multigenerational household may be a viable option to consider. There are a number of benefits that should be taken into account.
– Shared financial responsibility – many opt for a multigenerational household to save money. This type of living situation can be beneficial in sharing the costs of living as bills will likely be split which can lessen financial obligations. With less financial responsibility, the money saved can be used towards other investments like additional properties or businesses.
– The ability to take care of aging parents and family members. Retirement homes can be costly. A multigenerational living situation may be a great option to avoid high retirement home fees.
– Social Benefit – having multiple generations in one household can act as a benefit to the social interactions of the family. This type of living arrangement allows for each generation in the family to build strong bonds and relationships.
While financial benefits have been noted as one of the main reasons for the rise in multigenerational households, there are also other benefits. If you are considering this type of lifestyle change, weigh out the challenges and benefits to see if it is a good fit for your family.