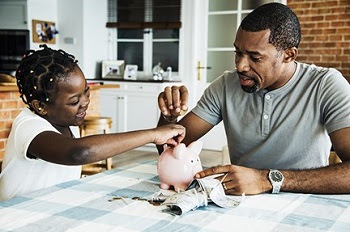 Yes, it's that time of year again – Tax Season is upon us! This year, the IRS plans to start accepting both electronic and paper tax submissions as of January 20th (IRS.gov). The filing deadline is
Wednesday, April 15, 2015
.
The IRS anticipates this tax season being complicated so you may want to take a bit of extra time to prepare for the road ahead. Part of the reason this year's tax season is anticipated to be complicated is due to the new Affordable Care Act. With this being said, make sure you start gathering your appropriate documents to help make this year's tax season as easy as possible.
The IRS has added a number of links on their website to provide information and resources for filing and optimizing your refund. You may want to visit www.IRS.gov for additional resources. Below are a couple of tips that may help you prepare for tax season 2015:
1. Get your records in order – If you are filing your own taxes, make sure you determine which tax form you should file and determine your filing status. You'll also want to gather any important documents that affect your taxes so that you have all of your necessary paperwork handy.
2. E-Filing – In today's society, we conduct a lot business and personal activities online – taxes are no different. E-Filing has been available for a number of years and is anticipated to continue to grow this year. E-Filing tends to be easy, efficient and convenient for tracking your tax status. If you haven't done so yet, you may want to give it a try.
3. Health Care Act – How, if at all, does this affect your tax filing status? If you aren't sure, again, there are a number of resources available on www.IRS.gov for your review.
4. Don't Procrastinate – The sooner you act, the less stressful this process will likely be. So, as dreadful as it may seem, put aside some time to file and get it done!